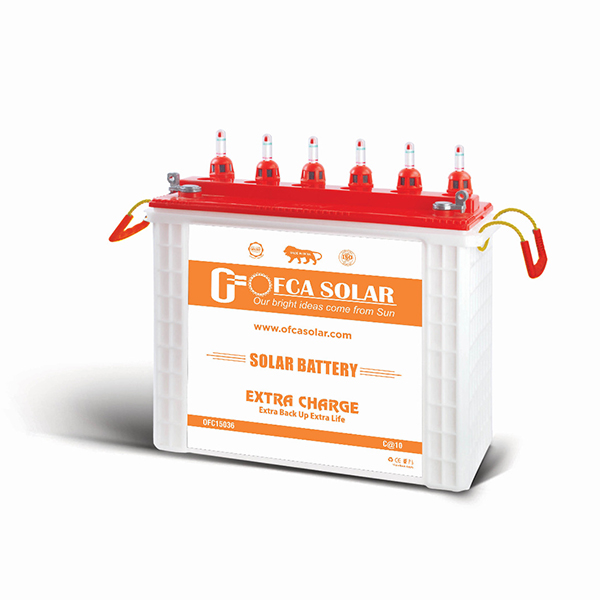 Product Description
Solar Tubular Batteries @C10 (36 Month Warranty) offer low self discharge rate, better performance, long-lasting durability, higher current and power efficiency which makes them most suitable from users point of view.
Capacity
OFCA 40 AH
OFCA 75 AH
OFCA 90 AH
OFCA 135 AH
OFCA 150 AH
OFCA 165 AH
OFCA 180 AH
OFCA 200 AH
OFCA 220 AH
Features
Excellent charge acceptance
High Brushing Strength Tubular Gauntlets.
More Ribs on Container for Better Strenght.
Greater protection against leakage and protection.
Specially Designed Cross Ribbed P.E. Separator Sleeves.
Capable of withstanding deep discharge and over charge.
Designed For deep cycle capabilities and longer service life.
Specially Mixed Corrosion Resistant Alloy for Spines and Grids.