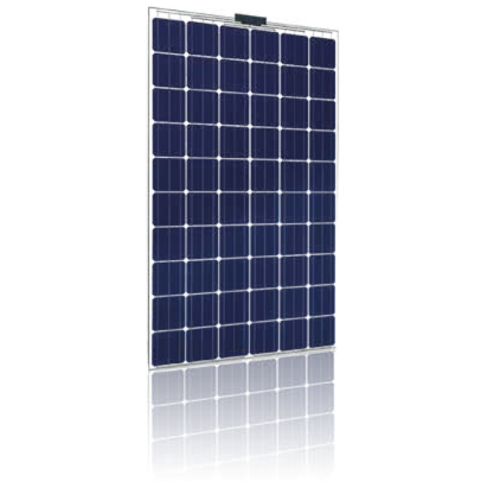 Product Description
Manufacturing both type of Solar PV Modules – Poly Crystalline & Mono Crystalline.
Manufacturing complete range of Solar PV Modules – 50WP to 320WP.
Made from high efficiency Crystalline Silicon solar cells.
Cells Efficiency range under Standard test conditions : 18.0% to 19.0% efficiency.
Module Efficiency range under Standard test conditions : 12.0% to 17.5% efficiency.
Cells encapsulated in a low iron content, high transmission, toughened glass using UV stable Ethylene Vinyl Acetate (EVA) sheets.
Premium quality back sheet protects the module from environmental conditions.
Laminate framed with strong and anodized aluminium profile with multiple holes for ease of installation.
Fitted with suitable junction box, cables & connectors OFCA Solar PV modules family is certified through MNRE.
OFCA Solar PV Modules are of world class quality by following European Manufacturing Process.
Solar PV Modules are having total 25 Years of Performance Warranty. After 10 Years min 90% and after 25 Year min 80.2% Performance Warranty.
100 % replacement by company if performance goes down before 25 years as committed.
Strong Service Network of Company provides strength to Warranty Commitments.
Applications
The PV modules are used for Solar Water Pumping Systems, Off-grid rural applications, Grid connected systems, Roof-Top Systems, Telecom sites, solar street lighting , home lighting / mobile charging & remote village.
OFCA Family 1
OFCA Family 2
OFCA Family 3
OFCA Family 4