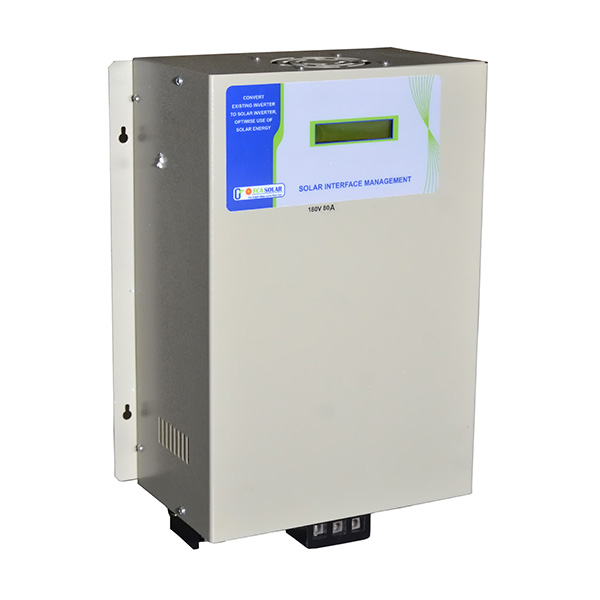 Product Description
Solar Interface Management (SIM) is MNRE certified intelligent device to convert existing normal inverter system into Solar PCU in wide range 12/24V-20Amp to 360V-100Amp.
Features
DSP Based Design with absolute and stable Sine wave output voltage and frequency.
LED or LCD display for UPS monitoring.
Over temperature protection.
No noise and no smoke.
Light weight and so easy to carry.
Compact and efficient.
Protection against lightening.
High efficiency PWM based solar charge controllers.
Data Logger of 1500 days.